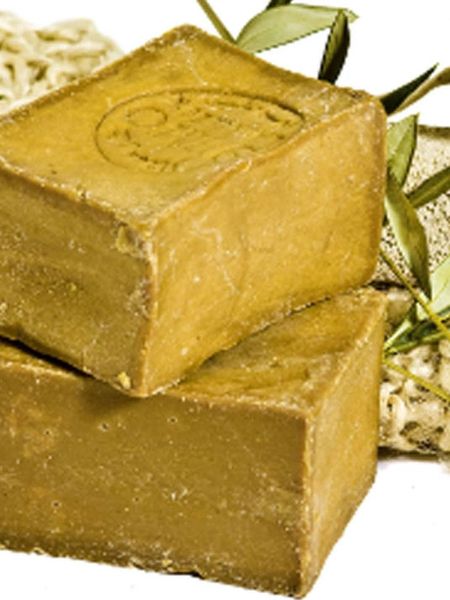 Aleppo Soap
 Traditional Aleppo Soap Batch II

25% Laurel oil, 75% Olive oil. 

Full Body Bar, Unscented, 4 simple ingredients: Olive Oil, Laurel Oil, Water, Lye. cooks in wood burning vat for 72 hours, and poured and smoothed out onto  marble floor. This batch cure tie 8.5 months.  great for face mask ( apply to face let dry, rinse with warm water, finish with cool water rinse, pat dry.
It is these simple ingredients and traditional care and process, that makes this a sought after bar.

Full Body Bar
Weight 6.7oz
cured time 8.5 months
Free Shipping