Tallus Shaving Soap 4 Men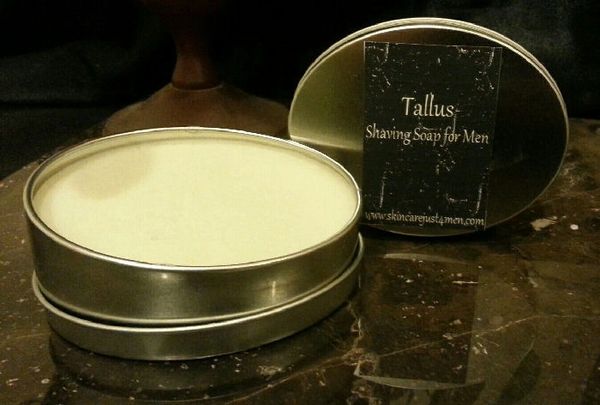 Tallus Shaving Soap 4 Men
Shaving Soap for Men from our Skincare Line, Tallus.
Basic Ingredients: Goats Milk, Olive oil, coconut oil, caster seed oil, palm oil.

Pink Grapefruits Shaving Soap has added ingredients of: Shea Butter, Mango Butter, Avocado oil, Kaolin clay
Old World Shaving Soaps added ingredients: Shea Butter, Cocoa Butter, Kaolin clay, Bergamot & Black pepper essential oils
Clove n Chestnuts Shaving Soap has the added ingredients of Cocoa Butter, Moroccan Clay, Grey mica swirl.
The Norseman: e/o blending of Tobacco, Black Tea Cherry, Black pepper, Balsam Peru, Cardamom.

Now offered in a 2 pack. Choose your options in the drop down menu